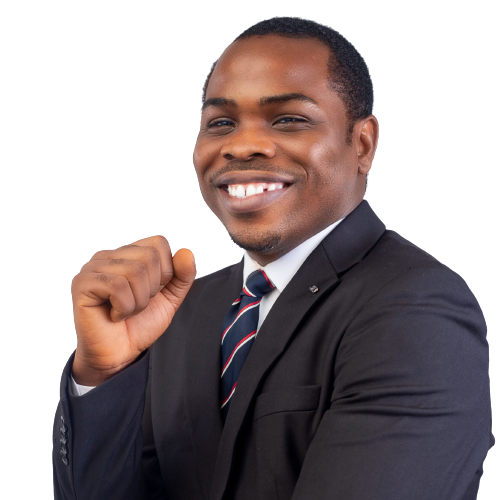 I help entrepreneurs build business systems so they can be free to live their dreams.
Here's my full profile for speaking invitations, professional collaboration, affiliations and partnerships
Adeleke S. Adesina is a life and business systems innovator, education and management consultant, author, lecturer, life coach and international global speaker.
Adeleke specializes in helping businesses build systems and develop their human resource for optimal performance. He is an expert in business systems and organization design, human resource development, management system design, sales and marketing strategy, brand positioning, customer experience, customer growth system, operations manual design, life systems coaching and systems innovation.
He is a certified systems innovator from the Systems Academy in the United Kingdom, an expert in the Finnish Educational System, trained at the Finland School of Education, Oulu, Finland, a certified Microsoft Innovative Educator (M.I.E), and a Global Training Partner with Microsoft. Adeleke is also a Google Applied Digital Skills Ambassador, a Certified Management Consultant from the School of Consulting in the United Kingdom, and a Certified Life Coach from the School of Achology, Scotland.
He is the CEO of The Rock Empire Group, a company poised with the vision of empowering lives for success through educational institutions including The Rock Empire Group of Schools, The Rock Empire Academies and TREGS Publishing Company. Adeleke is also a premium seller instructor on Learndesk (www.learndesk.us) and Thinkific (www.thinkific.com), two online marketplaces based in the United States and Canada respectively.
He is the author of two classic books: 'The School Performance Blueprint' and 'The World-class Teacher', with readership in Africa, Europe and Australia. He is the C.E.O and principal consultant at TREGS CONSULTING (www.tregsconsulting.org) a consulting firm that specializes in human resource development and building systems in organizations for optimum growth and effortless productivity. Adeleke also doubles as the C.E.O of Adeleke Adesina Company, a systems solutions company that helps entrepreneurs and career professionals simplify their lives so they can live better and achieve more. Adeleke sits on the advisory board of multinationals within and outside Nigeria.
In the last 14 years, he has trained 10,000+ students and professionals to achieve more and live better. Through his training and coaching programs, he's helped 500+ entrepreneurs from Scotland, the United States, the United Kingdom, Canada, Australia, Germany, Ghana, Kenya, Togo, Benin and Nigeria, systemize their business processes and operations for optimal performance ranging from different niches including Education, Healthcare, Information Technology, Telecommunications, Agriculture, Event Planning and Hospitality, Real Estate, Logistics, Coaching and Consultancy.
He is the convener of The Educator's Professional Master Class, The Peak Performance Webinar, The School Business Empire Course, Built to Thrive, The Executive Business Systems Bootcamp and The World-class Teacher Bootcamp. He is a lover of God who strongly believes that life is a gift to serve God and humanity.